Robert Sward
Judged: Jul-Sep 2013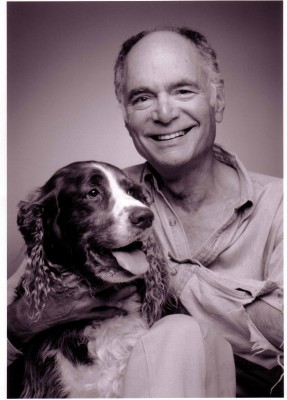 Robert Sward
Robert Sward has taught at Cornell University, the Iowa Writers' Workshop and UC Santa Cruz. A Guggenheim Fellow, he was chosen by Lucile Clifton to receive a Villa Montalvo Literary Arts Award. His more than 20 books include: Four Incarnations (Coffee House Press), Rosicrucian in the Basement, The Collected Poems, and God is in the Cracks (Black Moss Press, Canada), now in its second printing. His latest, New & Selected Poems, 1957-2011, was published by Red Hen Press.
Born and raised in Chicago, Sward served in the U.S. Navy in the combat zone during the Korean War and later worked for CBC Radio and as book reviewer and feature writer for The Toronto Star and Globe & Mail while living in Canada. Sward now lives in Santa Cruz with his wife, visual artist Gloria K. Alford.
For more:
www.robertsward.com
https://www.facebook.com/robert.sward
http://redroom.com/member/robert-sward
http://www.hilltromper.com/
http://www.poetryfoundation.org/search/?q=robert+sward
Praise for… (4 Jacket blurbs)
1) "Here is Robert Sward, now in his 70s, still fresh, ingenuous, and funnier than ever. His life–and what a life!–is an open book. You can read it all here. What's more you will want to call your friends and read poems to them over the phone. I know. I've done it."
–Pulitzer Prize winner Carolyn Kizer
2) "I like the wide sweep of it. There are many mysteries between father and son that people don't talk about…. There's much leaping, but each line, so to speak, steps firmly on something solid.
–Robert Bly, on Rosicrucian in the Basement
3) "Like other good works of art, these poems have the air of having been made for people rather than for other artists."
–Pulitzer Prize winner William Meredith
4) "Sward can handle not only a Lardner-Hemingway tight-lipped, back room kind of American speech, but the attitudes that betray it. He can also describe odd-ball birds not found in Audubon with the mosaic deftness of Marianne Moore. He has a voice and a range."
–The New York Times Book Review on Kissing The Dancer, Cornell University Press.