Welcome to the InterBoard Poetry Community. We provide assistance, incentive, and an environment conducive to improving the quality and popularity of Internet poetry. See our "About" section for a detailed description of who we are and how we came to be, as well as where we're headed.
---
Current Judge: Ned Balbo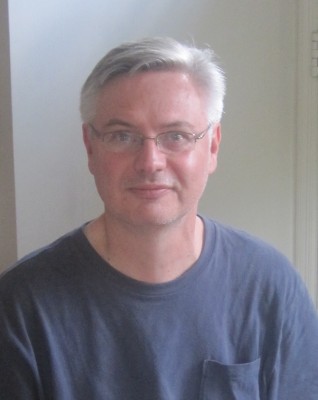 Ned Balbo
Ned Balbo's The Trials of Edgar Poe and Other Poems (Story Line Press) received the Donald Justice Prize and the Poets' Prize. His previous books are Lives of the Sleepers (Ernest Sandeen Prize and ForeWord Book of the Year Gold Medal) and Galileo's Banquet (Towson University Prize co-winner). Co-winner of the Willis Barnstone Translation Prize, he has also received the Robert Frost Foundation Poetry Award and the John Guyon Literary Nonfiction Prize. His poetry, prose, flash fictions, and translations appear in Able Muse, Burrow Press Review, Cimarron Review, Hopkins Review, Iowa Review, Measure, Pleiades, Sou'Wester, River Styx, and elsewhere. He currently teaches in the MFA in Creative Writing and Environment Program at Iowa State University.