Welcome to the InterBoard Poetry Community. We provide assistance, incentive, and an environment conducive to improving the quality and popularity of Internet poetry. See our "About" section for a detailed description of who we are and how we came to be, as well as where we're headed.
---
Current Judge: Michael Larrain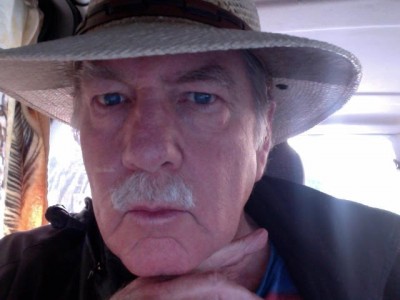 Michael Larrain

Michael Larrain was born in Hollywood Presbyterian Hospital in 1947. He is the author of five collections of poems: The Promises Kept in Sleep (Redwood Press, 1978), Just One Drink for the Diamond Cutter (Animist Press, 1980) and For One Moment There Was No Queen, (Wufahtibootda Press, 1982) and How It All Came True: Poems for My Daughter (Crumpled Press, New York, 2014). Rainy Day Women Press of Willits, CA, has released a CD of his reading of his selected love poems called Lipstick: A Catalogue for Continuous Undressing. His novels are South of The North Star, Movies on the Sails, and As the Case May Be. His children's storybooks are The Girl With the Loom In Her Room, Heaven & Earth, Homer the Hobo & Ulysses the Goat and Wilder & Wilder Still. For the past 43 years, he has living in Sonoma County (California) where he is helping to raise his eleven year-old daughter, Wilder Kathleen the Rage of Paris Larrain. For upwards of a half century, he has been a senior partner in the Way-Up, Firm And High-Tail It Bright Out of Town Detective Agency, a loosely aligned confederacy of shady characters devoted to the complete discrediting of reality in our time.