Welcome to the InterBoard Poetry Community. We provide assistance, incentive, and an environment conducive to improving the quality and popularity of Internet poetry. See our "About" section for a detailed description of who we are and how we came to be, as well as where we're headed.
---
Current Judge: Lesley Wheeler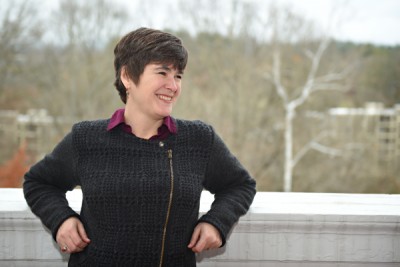 Lesley Wheeler
Lesley Wheeler's fourth poetry collection, Radioland, is forthcoming in September 2015. Previous volumes include The Receptionist and Other Tales, a Tiptree Award Honor Book; Heterotopia, winner of the Barrow Street Press Poetry Prize; and Heathen. Her most recent critical study is Voicing American Poetry: Sound and Performance from the 1920s to the Present, and she is currently at work on a book about twenty-first-century verse entitled Taking Poetry Personally. New poems and essays appear in Gettysburg Review, Tahoma Literary Review, and Poetry, and she blogs about poetry at "The Cave, The Hive" (http://lesleywheeler.org/). Recipient of fellowships from Fulbright, the National Endowment for the Humanities, and other grantors, Wheeler is the Henry S. Fox Professor of English at Washington and Lee University in Lexington, Virginia.