Welcome to the InterBoard Poetry Community. We provide assistance, incentive, and an environment conducive to improving the quality and popularity of Internet poetry. See our "About" section for a detailed description of who we are and how we came to be, as well as where we're headed.
---
Current Judge: Lois P. Jones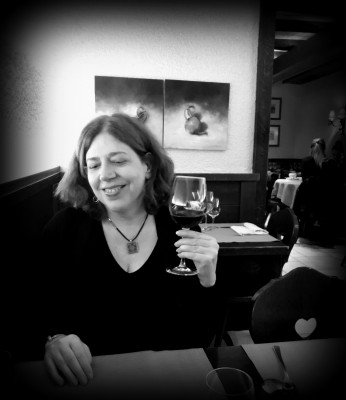 Lois P. Jones

Lois P. Jones was a winning finalist for the 2018 Terrain Poetry Contest judged by Jane Hirshfield. Her poem Reflections on La Scapigliata was featured as a film adaptation for the 2019 Visible Poetry Project and her work was recently featured on Verse Daily. Awards include the 2018 Lascaux Single Poem Prize, the 2017 Bristol Poetry Prize judged by Liz Berry and the Tiferet Poetry Prize. Jones has work published or forthcoming in New Voices: Contemporary Writers Confronting the Holocaust (Vallentine Mitchell of London – 2020); The Poet's Quest for God (Eyewear Publishing), Spillway, Narrative, American Poetry Journal, MOIRA, One, Tupelo Quarterly, Cider Press Review, Tinderbox Poetry Journal and others. Jones' first collection of poems, Night Ladder was published by Glass Lyre Press and listed for the Julie Suk Award and the Lascaux Poetry Prize. She hosts KPFK's Poets Café in Los Angeles, is the poetry editor of Kyoto Journal and co-hosts the long running Moonday Poetry Series at the Flintridge Bookstore. Learn more at www.loispjones.com.