Duncan Mercredi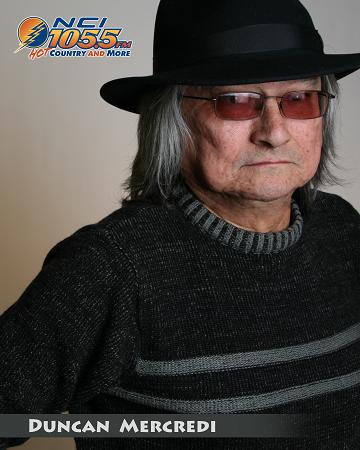 Duncan Mercredi—Cree/Metis Poet/writer/storyteller—is originally from Misipawistik (Grand Rapids, MB). He has four books of poetry published and has also had his work featured in three anthologies of Native writings and in other periodicals such as Prairie Fire and CV2.
He attended the Banff Centre screenwriting workshop after receiving the Ross Charles Award where his work oomsikakispanik was chosen for further development.
Duncan has participated in the Winnipeg International Writers Festival, the Winnipeg Storytellers Festival, U of M's For the love of Words Conference, Brandon University's Aboriginal Writers and Storytellers Festival, the Prince George Storytellers and Writers Festival, the Singing Waters Storytellers Gathering and has conducted workshops for the Young Authors Conference in Winnipeg.
He has held readings in and around Winnipeg, Calgary and Regina. He is currently working on a manuscript which has been a ten year project, to date. Most of this work is comprised of writing he has done as a member of Manitoba's Aboriginal Writers Collective.
He is also host of NCIFM's Friday Midnight Blues.
Previous Judge
Elena Karina Byrne