R.T. Castleberry
Judged: Apr-Jun 2014
Apr-Jun 2017
Apr-Jun 2018
Jan-Mar 2020
Jun-Jul 2022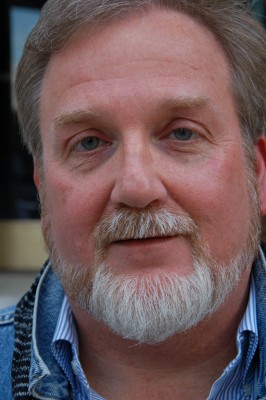 R.T. Castleberry
R.T. Castleberry is a co-founder and director of the Flying Dutchman Writers Troupe, a literary performance group. He was co-editor/publisher of the Flying Dutchman Writers Troupe poetry publication Curbside Review, assistant editor at Ardent and assistant editor of Lily Literary Review, an online publication.
Mr. Castleberry has been publishing poetry and fiction since the early 1970's, most notably in Roanoke Review, Comstock Review, Green Mountain Review, Santa Fe Literay Review, The Alembic, Paterson Literary Review, Caveat Lector, Illya's Honey, Texas Review and Concho River Review. Internationally, Castleberry's work has been published in Canada, Wales, Ireland, Scotland, New Zealand and Antarctica.
Mr. Castleberry's work has been featured in the anthologies, Travois-An Anthology of Texas Poetry, TimeSlice, The Weight of Addition, Blue Milk's anthology, Dawn, Soul X Southwest, Anthem: A Tribute to Leonard Cohen, Kind Of A Hurricane: Without Words and You Can Hear the Ocean: An Anthology of Classic and Current Poetry.
Mr. Castleberry was a juried poet at the 1988 Houston Poetry Fest and has been the featured poet numerous times at the Houston Poets Workshop First Friday series of readings. He has been featured at the Saturday Poetry In The Arts series in Austin, TX; Community Artists Collective Coffee Talk series in Houston, TX; UNESCO-sponsored "Dialogue Among Civilizations" in Austin, TX and the Poetry Society of Texas-Dallas, TX, 2011 Word Around Town Tour and 2014 Austin International Poetry Festival. He participated in the February 2017 PEN-sponsored Writers Resist/Write Our Democracy reading In Houston, Texas.
He is a lifelong resident of Houston, Texas.